Think for a moment
What is one of the most sane and apt decisions you can make for yourself?
It is to strive towards lifelong continuous self-development. It is, after all, an endless joyful journey with no final destination. The best people in the world, no matter how old they are, keep working on themselves all the time. Start, now, today, and discover amazing and excellent skills and qualities about yourself! Nobody is going to do your personal development for you…
We can travel again!
Do all your bookings, local and global, below through Travelstart
Fill in your departure and destination locations below and receive the quotation immediately!
"Work hard at your job and you can make a living. Work hard on yourself and you can make a fortune."
– Jim Rohn –
Purchase all your personal development books from Amazon
To be clear, personal development are those specific actions and goal orientated activities to improve a human being in handling and managing functions in some or all spheres of his/her life. The end results of these developing endeavours will be a better, more satisfying, and happier human being.
Personal development should be a non-negotiable item on every person's and every company's agenda.
It does not matter who you are, if you want to stay successful, you must do your personal development
When you create your funnel for your personal development utilise GrooveFunnels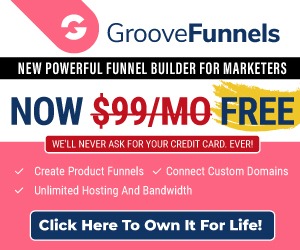 "You must do the thing which you think that you cannot do."
– Eleanor Roosevelt –
The areas of development can be psychological, physical, social, mental, spiritual, financial, neurological, emotional, career, educational, communication, interpersonal, dietary, organizational, problem-solving, self-confidence, adaptability, leadership, entrepreneurial, management, discipline, acceptance, racial, visionary, analytical etc.
"The first step towards getting somewhere is to decide that you are not going to stay where you are."
– J.P Morgan –
Where does one start?
You identify areas that you want to development to make you a happy and fulfill human being. You must decide or target a realistic number of areas you want to develop. Rome was not developed in one go. You must approach your development as a challenge!
You start improving yourself with The Wealth Creators Method. It is out of the box thinking that will go against everything you have ever learned about finances. The Method is designed to help you to discover how to create, grow, protect and enjoy your wealth, so you can live the life you were born to live. Claim your free eBooks, Formula For Riches and Powergoals.
"Goals are like magnets. They'll attract the things that make them come true."
– Tony Robbins –
The aims of personal development could be multi-fold; to make you more promotable, fitter, more acceptable, more adaptable, happier etc. Personal development is a consistent for human beings as we are inquisitive, dynamic, creative, innovative, and adventurous. The sky is the limit. Personal development is therefore a never-ending exciting journey!
The benefits of personal development are numerous for the person as well as the circles in which he/she functions.
"To reach your potential you must grow. And to grow, you must be highly intentional about it."
– John C. Maxwell –